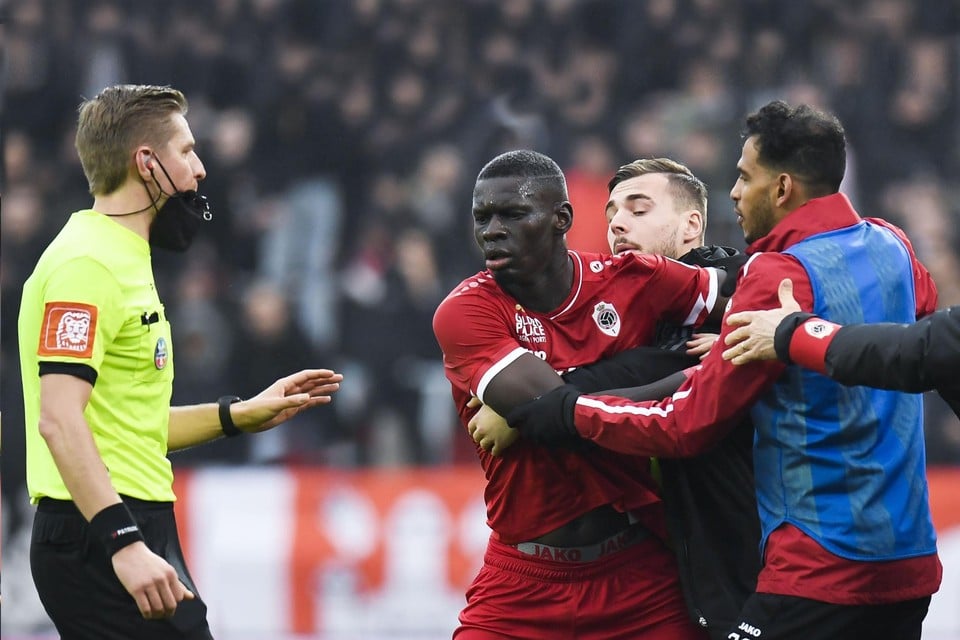 Abdoulaye Seck (Antwerp) and Selim Amallah (Standard) were confronted with each other's statements at an online session of the Disciplinary Committee on Thursday afternoon. The reason was the major disturbance at half time during Antwerp-Standard.
Seck had been called on to provide further explanations about the behavior that led to his red card, because the Great Old was accused of racism against the Senegalese. Amallah was the possible perpetrator, but was only called as a witness, because he had only been given a yellow card. What the federal prosecutor's office – in this case federal prosecutor Barbara Huylebroek – and Vincent Vereecke, chairman of the Committee, wanted to know: what exactly did Amallah say? Seck didn't want to say that after the match or on Monday, so they were in the dark about the exact words on the Tawny Owl too.
At the hearing, the first word was given to a visibly confident Amallah. "I just said Ferme ta bouche . Shut up. I have no idea why I was accused of racism. There is no question of that."
After him, Seck was also allowed to give his version. He maintained his position of silence, but immediately cleared Amallah of discrimination. "I'm not talking about racism. But there were insults that I cannot accept to myself and to my family and loved ones. I'm not going to repeat those insults here, but you clearly saw that they hit me."
Seck also indicated that he would accept any sanctions for his emotional/aggressive behavior, for which he apologized. The federal prosecutor's office was of course sorry that the truth could not be determined exactly, but took note of all statements and eventually proposed Seck one matchday suspension, with or without delay. He still has a day on probation. Still waiting to see what it will be. All today livescores can be followed through our site!