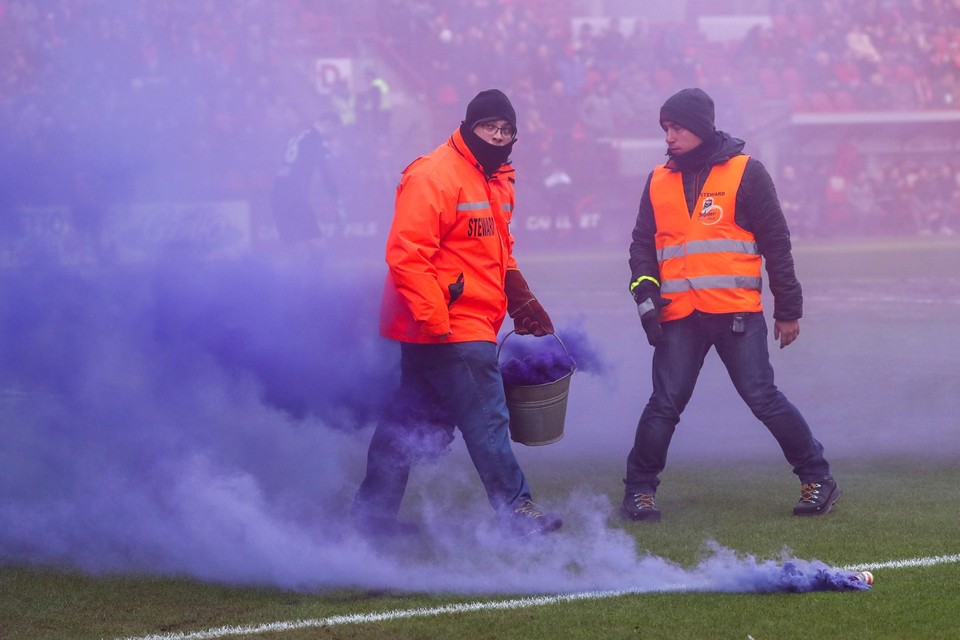 Will the match between Standard and Beerschot on Wednesday evening (9 p.m.) be jeopardized? If the negotiations between Minister of the Interior Annelies Verlinden and the police unions fail, they may. If the Liège police forces go on strike, order may not be maintained during the 'risk match'.
According to the Liège police, football is not one of their priorities. "I will not demand agents to maintain order during Wednesday's game," Liège mayor Willy Demeyer said in La Meuse. "I have asked the police to carry out only the really essential tasks."
According to the mayor, due to the current tensions at the Liège club, he had to summon 160 agents and that was too much during the trade union negotiations. Letting the match continue behind closed doors is also not an option, because tensions between the Standard club board and the hard core are already running high.
At Standard they do not yet know whether the match can continue. The Pro League responded to the Walloon newspaper that it does not want to interfere in the debate between the minister and the police unions. It just hopes it doesn't have to move one or more matches. That would create a jigsaw puzzle with the calendar and there are not that many catch-up opportunities.
Make shure too follow for all live matches today!